Monitoring biodiversity using ecoacoustics & eDNA in Manombo Reserve, Madagascar
April 13, 2023
Rainforest Connection (RFCx) is excited to begin a new project in partnership with Health In Harmony and NatureMetrics, which will bridge ecoacoustics and environmental DNA (eDNA) to monitor biodiversity in Manombo Special Reserve, Madagascar.
The Manombo Reserve consists of 5,800 hectares of protected forest fragments that represent some of the last remaining coastal forests in southeastern Madagascar. Health In Harmony works alongside the communities surrounding Manombo to conserve the forest and is looking to scale up their biodiversity monitoring through different conservation technologies. RFCx is excited to be partnering with NatureMetrics to combine acoustic and eDNA data to comprehensively survey animal species in Manombo. Using these two methods together will increase the amount of species we are able to detect as they usually capture complementary sets of species.
The project will first conduct an initial survey to develop a biodiversity baseline that can be used to assess how the ecosystem is changing over time. We'll be monitoring 100 species in the area, with a focus on endangered species like the James' sportive lemur (Lepilemur jamesorum), which is found ONLY in Manombo reserve!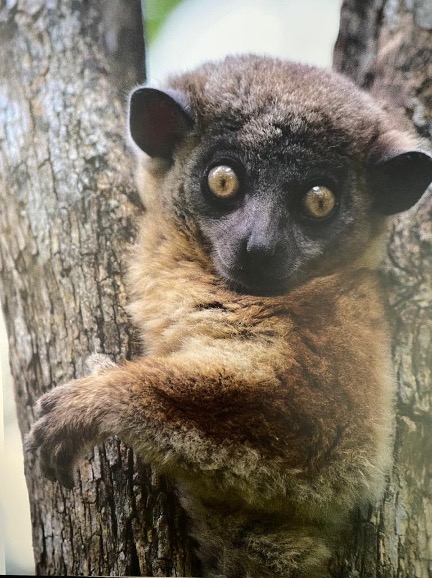 NatureMetrics on this project:
Benjamin Barca, Head of Conservation at NatureMetrics, commented on the project, saying, "This is the first time we are actively collecting biodiversity baseline data from both acoustic monitoring and eDNA whilst collaborating across three international organizations and local communities in Madagascar. The combination of these methods will enable us to comprehensively survey the biodiversity of Manombo and provide vital information for its conservation."
Barca emphasized the importance of eDNA in meeting the wider RFCx Manombo project goals, stating that "We hope that the use of eDNA in combination with acoustic monitoring will significantly increase the number of species we can detect, particularly those that are difficult to spot or identify by sight or sound alone. This is a critical tool for achieving the project's goal of developing a comprehensive baseline of biodiversity in Manombo Special Reserve and supporting its long-term conservation."
Health In Harmony on the project:
Ashley Emerson, Chief Innovation and Programs officer commented on the importance of this work, "Health In Harmony is excited to collaborate on this essential research to reinforce the importance of investing in community-designed solutions to protect and preserve forests and their biodiversity. At a moment when we are desperate to address the climate and nature crisis in tandem- community-designed solutions have boundless potential. Showing their impact on biodiversity through a comprehensive analysis will further support confidence and investment in these solutions."
This study is part of Health In Harmony's larger Rainforest Exchange project, in which they are developing a platform to connect global donors directly with rainforest communities, to support community-led solutions for the rainforest, carbon, and biodiversity conservation. Stay tuned for results later in the year!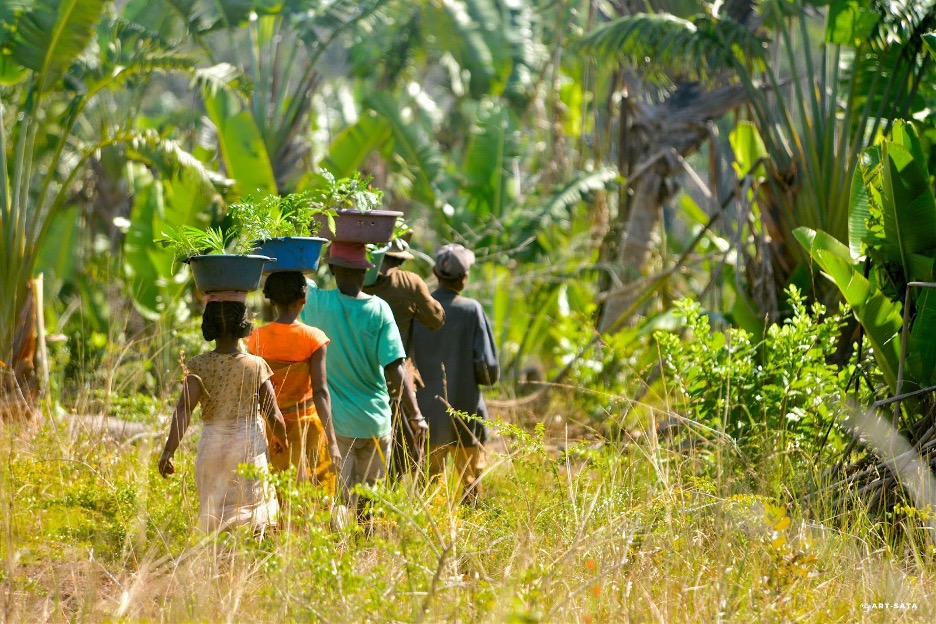 Rainforest Connection on the project:
"We are thrilled to collaborate with Health In Harmony and NatureMetrics in this innovative project. Acoustic monitoring is a vital component, as it allows us to detect and analyze the unique soundscape of Manombo Special Reserve, reflecting its rich biodiversity. By coupling ecoacoustics with eDNA technology, we can gain a comprehensive understanding of this valuable ecosystem. Our collective efforts will not only contribute to the conservation of this critical habitat but also empower community-driven solutions to tackle the interconnected challenges of climate change and biodiversity loss." – Bourhan Yassin, RFCx CEO
Other partners on the project:
Centre ValBio, Université d'Antananarivo, Madagascar National Parks, Directions Régionales de l'Environnement et du Développement Durable (DREDD) Zoo New England, Duke University, University of Chicago, Mahaliana Labs, Missouri Botanical Gardens