Monitoring biodiversity in Kenyan agroforestry parcels (in partnership with Aspiration & TREES)
April 4, 2023
Rainforest Connection (RFCx), Aspiration, and Trees for the Future (TREES) kicked off an exciting new biodiversity monitoring project in the Lake Victoria region of Kenya! RFCx's acoustic monitoring technology will be used to evaluate how the development of agroforestry parcels (called Forest Gardens) impacts biodiversity. As agricultural land is regenerated over the course of four years, acoustic monitoring will enable ongoing assessments of animal species presence and distribution. Recording devices will also be placed in nearby intact forests as a baseline (control group) for comparison to agroforestry plots.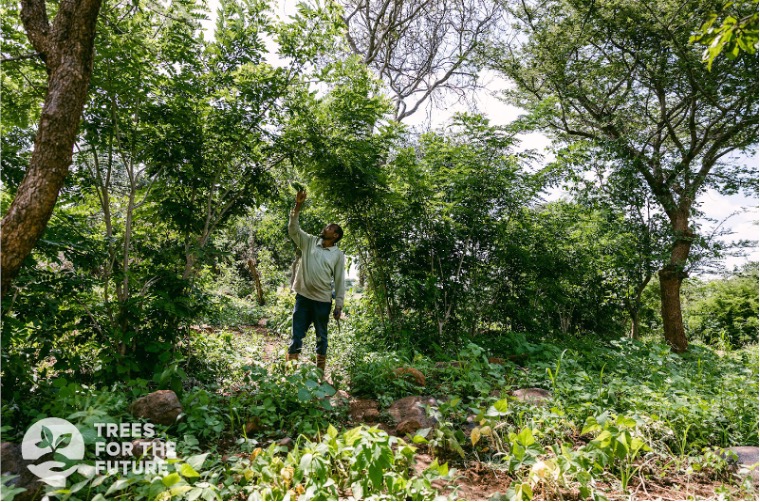 This project is part of a larger partnership in which Aspiration has invested $21 million towards carbon projects through TREES. TREES' Forest Gardens program provides farmers with 4 years of training and support in agroforestry and sustainable land use practices. Aspiration, a climate finance company, is funding and developing carbon offsets for the project using verified carbon credits through Verra with community, climate and biodiversity (CCB) benefits. The partnership will enable TREES to provide training and support to thousands of farmers residing in and around Lake Victoria, Kenya, resulting in 15,000 hectares of regenerative agroforestry land. In addition to income from the carbon credits produced, farmers also increase their income through food and resource crop sales, increase their access to nutritious foods, and improve soil health, land/crop productivity and biodiversity.   
We will be deploying acoustic recorders at 70 sites throughout Kisumu, Homa Bay, and Migori Counties near Lake Victoria. Using RFCx's Arbimon platform, and in collaboration with biodiversity specialists in Kenya from the Wangari Maathai Institute, the University of Nairobi, and the Kenya National Museum, we will develop species detection models for 100 animal species, with a focus on endangered and keystone birds and mammals. We'll then compare species richness and composition across different site types (agricultural land, Forest Garden year 1, Forest Garden year 4, and forest) and summarize this information into interpretable visualizations through RFCx's Arbimon Insights pages. We're excited to find out how acoustic monitoring can be used to study the relationship between agroforestry and biodiversity!