Trends in Parasitology: Using Acoustic Monitoring to Track Disease Risk
February 28, 2023
Marconi Campos-Cerqueira, Chief Scientist at Rainforest Connection (RFCx), is co-author of a recent paper that highlights how acoustic monitoring can be used to help track infectious disease risks. Published in Trends in Parasitology, the paper discusses how acoustic monitoring can be combined with existing data to strengthen disease surveillance. The authors also describe how acoustic monitoring can be used to better understand the links between land use and human health.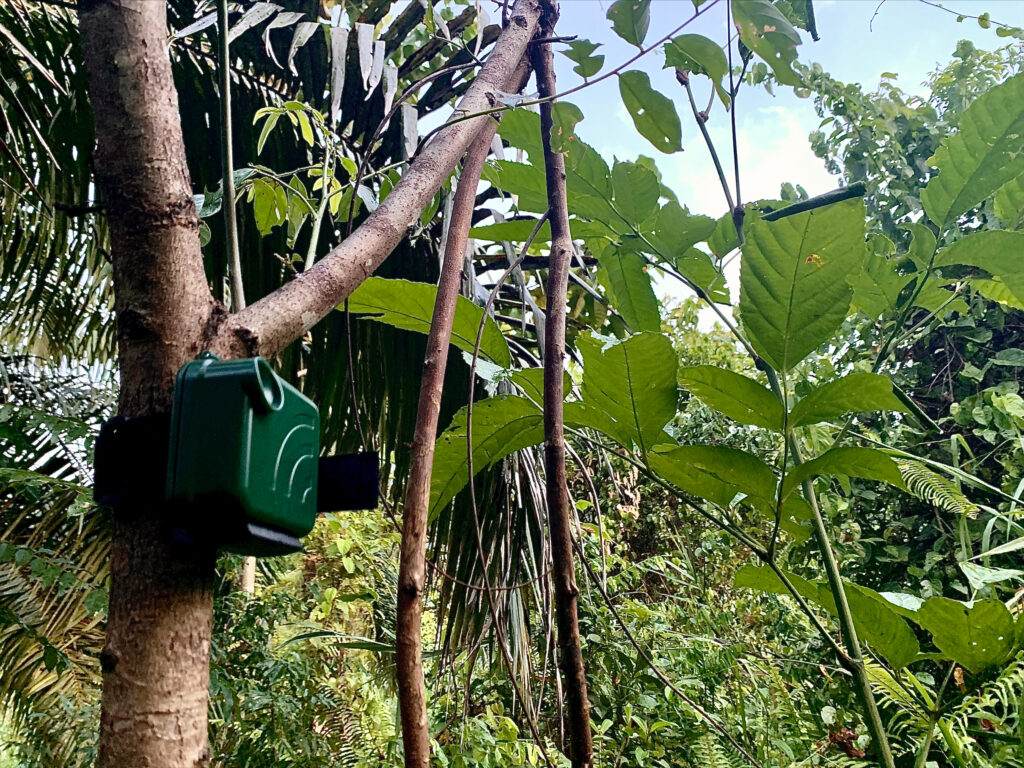 Infectious diseases pose a significant and concerning burden on populations worldwide. Zoonotic diseases (those which can be spread between humans and animals) are of particular concern. Acoustic monitoring can be used to track the presence, distribution and overlap of host or reservoir species, disease vectors and human activity across space and time. Acoustic data could be used to detect changes in the location or behaviors of animals and calculate the risk of disease spillover between animals and humans.
A case study described in the paper is using acoustic monitoring to track the spread of malaria between mosquitos (the vector species), monkeys (a reservoir species), and humans at the edge of forests and oil palm plantations. Other examples of relevant diseases and reservoir species include yellow fever (non-human primates), rabies (bats & small mammals), West Nile virus (wild birds) and Rift Valley fever (livestock). Acoustic monitoring cannot (and should not) fully replace existing methods to track disease risk. But when integrated into current methods, bioacoustics has the potential to impact and scale epidemiology and infectious disease surveillance systems.
Read the full article here.