Nature4Climate: Nature Tech in Action at NY Climate Week: Innovation, collaboration and emerging trends
September 29, 2023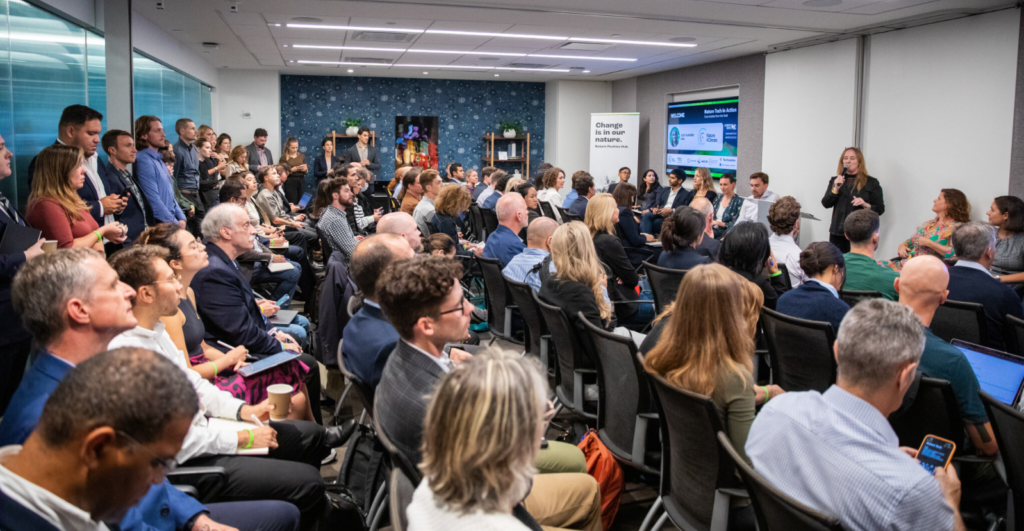 Last week, Nature4Climate and MRV Collective hosted an event at New York Climate Week. The event drew a crowd of investors and climate professionals to the Nature Positive Hub, as nine speakers shared examples of nature tech in action.
Monitoring Biodiversity and Nature
Chrissy Durkin shared how Rainforest Connection uses small, unobtrusive devices to assess ecosystem composition. The company trains people to use simple audio recording systems, the results of which are uploaded to an open-source platform. This data is designed for collaboration – it can be integrated with other datasets for maximum impact.
Read the full article on Nature4Climate.org