Google: Enabling Partners to Use AI to Achieve the SDGs
September 25, 2023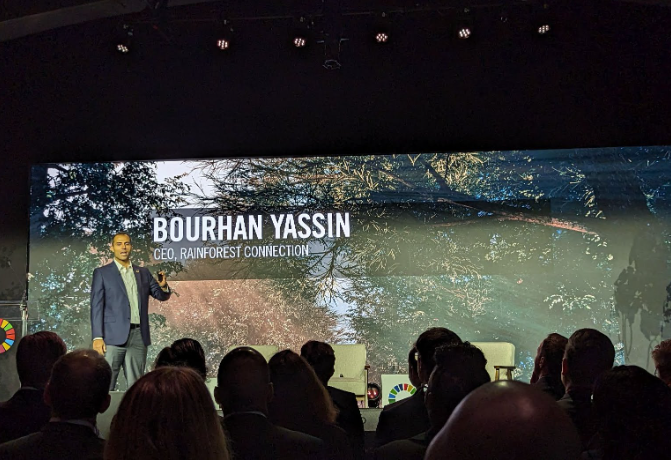 This week, world leaders from 193 countries gathered in New York for the 78th United Nations General Assembly (UNGA), where the implementation of the 17 Sustainable Development Goals (SDGs) of The United Nations is the focus.
Google has always believed that technology has an important role to play in driving progress. In various announcements and events related to UNGA this year, we have focused on how artificial intelligence (AI) – developed boldly and responsibly – can be a driving force to accelerate progress towards the SDGs.
Google.Org grantee Rainforest Connection's CEO Bourhan Yassin, speaks at the UN SDG Pavilion about how AI can detect threats, such as illegal logging, and monitor biodiversity to fight deforestation and climate change
Read the full article on Google Blog.