El Nuevo Día: Scientists use artificial intelligence to verify the presence of Puerto Rican parrots in Maricao
October 30, 2023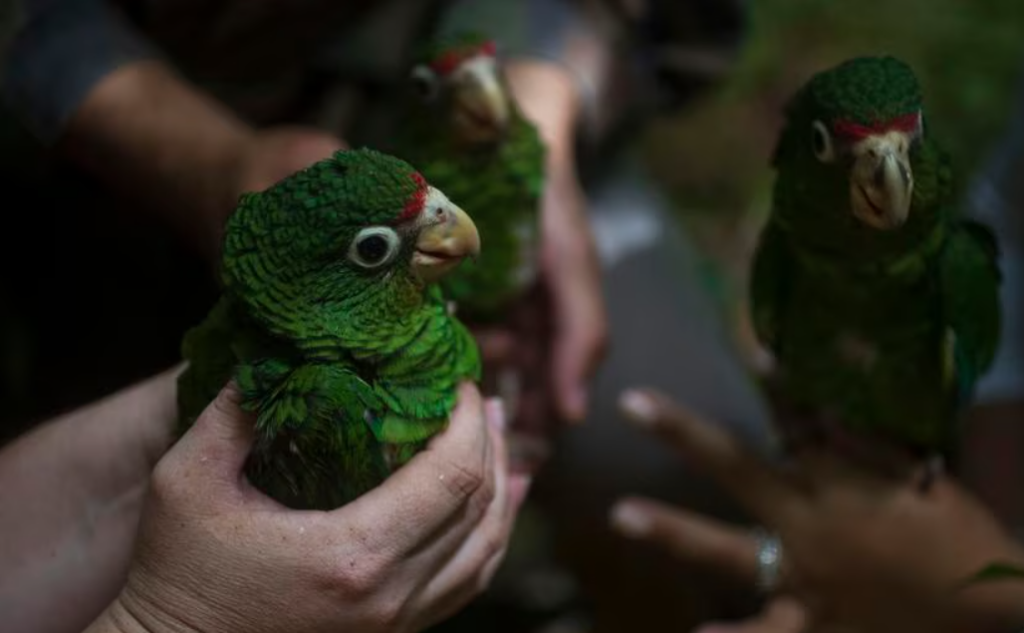 Researchers use a special platform, in addition to recorders, to monitor species, such as the endangered bird, throughout the archipelago.
Supported by artificial intelligence, scientists validated the presence of Puerto Rican parrots in Maricao , where biologists and state and federal natural resource conservation agencies seek to establish a permanent population of the endangered bird.
"There were two populations of Puerto Rican parrots, one in (the El Yunque National Forest) and another in (the Río Abajo State Forest), where there is a parrot reproduction project," explained Marconi Campos-Cerqueira, chief scientist of the organization. nonprofit Rainforest Connection. "The idea is to establish a parrot population also in Maricao," he added.
Read the full article on El Nuevo Día